[ad_1]
AMD has updated the product pages for the three "Big Navi" graphics cards Radeon RX 6900 XT, Radeon RX 6800 XT and Radeon RX 6800. If it initially only read "HDMI 4K: Yes", AMD has now specified the specification with HDMI 2.1 including variable refresh rates (VRR) and fixed rate link (FRL). FRL means that the graphics cards should support the maximum transfer rate of 48 GBit / s – HDMI 2.1 uses all four cables for data transfer instead of one for clock signals.
For users, this means the bottom line: Smart TVs connected via HDMI 2.1 can be operated with Ultra HD resolution (3840 × 2160 pixels) at 120 Hertz and HDR transmission. In addition, 8K (7680 × 4320 pixels) works at 60 Hertz. With VRR, the refresh rate can be dynamically controlled by the GPU.
The first monitors with HDMI 2.1 should appear by the end of the year, but DisplayPort is more widespread in the PC environment. DP 1.4 can transmit Ultra HD with Display Stream Compression (DSC) with 120 or 144 Hertz and HDR signal.
HDMI 2.1, DisplayPort 1.4, USB Type C
AMD's own models of the Radeon RX 6900 XT
, Radeon RX 6800 XT and Radeon RX 6800 provide an HDMI 2.1 connection, two DisplayPorts 1.4 and a USB C. The latter transfers USB 3.2 Gen 2 (10 GBit / s), supports Power Delivery (charging with probably a maximum of 27 watts) and DisplayPort 1.4 as old mode.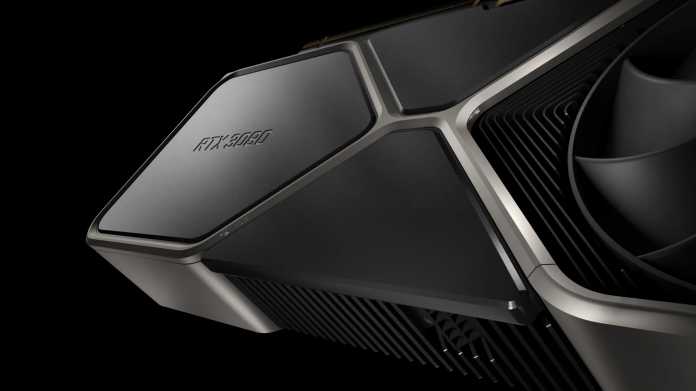 The USB-C port may be familiar to some from the GeForce RTX 2000 series, which Nvidia installed as VirtualLink. AMD, Nvidia and manufacturers of VR glasses agreed on the connection standard in 2018 in order to be able to operate corresponding headsets with just one cable. However, VirtualLink died before the standard really picked up speed: VR glasses never appeared with them, Nvidia no longer uses them.
AMD is running late with the connection and doesn't even call it VirtualLink. Nice side effect: Smartphones can be conveniently charged or external SSDs connected via the USB-C port.
(mma)
[ad_2]