[ad_1]
Mobile Legends: Bang Bang
is back yet again with a major update to come to the official server. Residents of the
Advanced Server
have known this for some time, but it is finally time to officially welcome
Phase 2 of Project NEXT
for all ML players. Labelled as
"Project NEXT 2021"
, Mobile Legends is on its way to revamping heroes, equipment, and the battlefield to further optimize the gaming experience for everyone. So far, ML has released the 1st Express video on Youtube, which discusses the new changes made to 3 OG heroes. However, MLBB Project Next Phase 2 has been started earlier this year with the
revamp of the game UI and character arts
.
Newly revamped heroes
The three heroes who have been revamped for this phase are Karina, Alpha, and Minotaur. These 3 have been present in Mobile Legends since its debut way back in 2016, and they are joining their fellow heroes who have been revamped in Project NEXT Phase 1 (Layla,
Miya
, Alucard, Saber, Eudora)
Karina (revamped)
According to the video, devs have made some necessary changes to Karina due to her low popularity in professional ranked matches. As such, she is equipped with a new passive, and a new effect with her Ultimate. It is safe to say that this Revamped Karina will dash around and eliminate heroes faster than ever.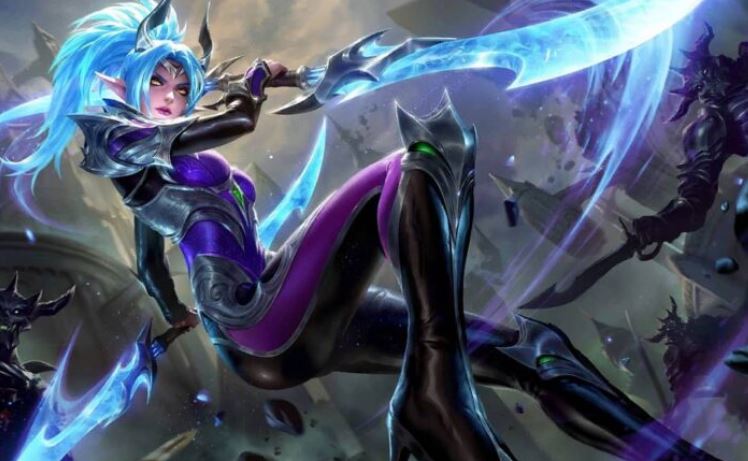 In this new form, Karina has gained even more abilities to reduce skill cooldowns, as whenever she lands a Basic Attack or Skill on her enemies, she marks them, where 3 marks will deal additional damage as well as reduce the cooldowns of all her skills. Her Ultimate will make Karina more agile, as after being cast, an additional shadow will appear behind her target, allowing Karina to dash once more. This new Karina seems like a fresh take on the original Assassin, and might make her more viable than she currently is in the meta.
Alpha (revamped)
As for Alpha, Moonton opted to keep his revamp simple, as to not confuse players who are already used to his combo. Originally, the end point of his Ultimate dash was the only time Alpha deals damage, and could only provide Crowd Control effects at that point.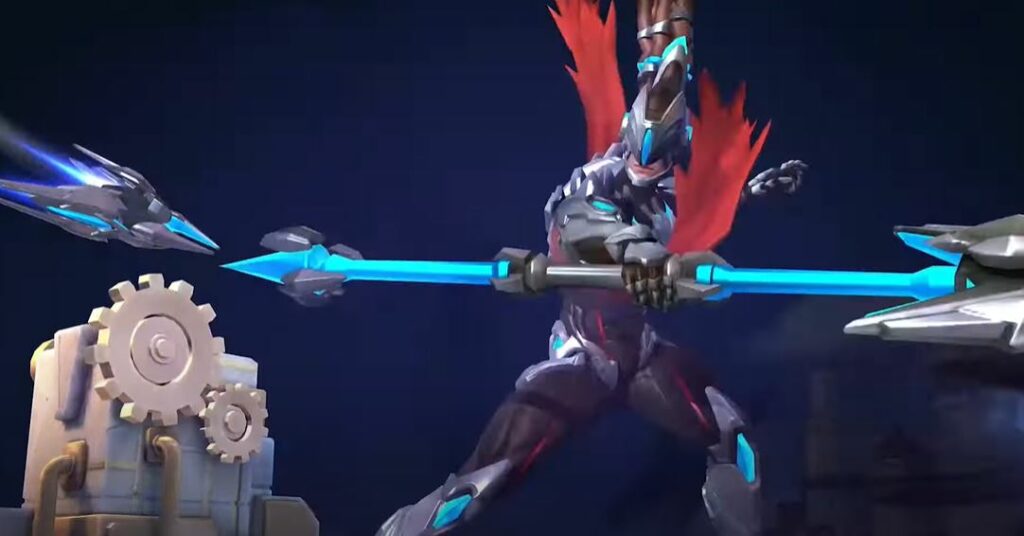 Now, his revamp allows Alpha to first stun enemies at the endpoint, knock up all enemies in the path, and bring them all back down one last time at the Ultimate endpoint. This combo increases the skill cap for Alpha while maintaining his fundamental playstyle and combo. This was definitely a much-needed change for the futuristic fighter, and he will be much more useful in team fights and can focus on dealing damage to a larger number of heroes.
Minotaur (revamped)
Last but not least, the savage Minotaur will also be receiving updates to his look and his skills as well. While some changes were made to his Rage form and some skills, the video mentions that much of the focus from developers was more on the creative end and on Minotaur's game model, skill effects, and overall character design.
In the new revamp, Minotaur was given a scarier and tougher look, refining the design of his forehead totem, his hammer, and the motifs of his character to make him seem more worthy of the "Tank" label. His speciality "Rage" is now reflected in the game model and is more menacing toward enemies. Since there is not much of a change in his skills, Minotaur will remain a solid A pick in this meta, placing him in a range of heavyweight Tanks with specialities in Cover and Crowd Control.
More to come
Of course, this is not all there is to the coming Phase of Project NEXT. Item and equipment revamp, battlefield changes, and more hero adjustments are coming to ML as well in the coming months. As of now, these 3 hero revamps are the only news that has been officially announced, but until then you can check our latest
hero tier list
to know the best mobile legends heroes.
For more Mobile Gaming news and updates, join our WhatsApp group, Telegram Group, or Discord server. Also, follow us on Google News, Instagram, and Twitter for quick updates.
[ad_2] https://gamingonphone.com/news/mobile-legends-project-next-2021-phase-2-to-revamp-3-heroes/