[ad_1]
The year 2021 is almost over – you could at least think: around 7 p.m. it is already dark in many places. And most discounters strongly advertise the first chocolate Santa Clauses – as if tomorrow were Christmas Eve. It is only at the end of October. And like every year, there is one PC at Aldi at this time – from October 28, 2021 even two. The Medion Akoya E62031 is in the southern branches. The Medion Akoya P53004 tested here is available at all 4,159 Aldi locations nationwide. Cost: 549 euros. is that a good offer? The test of the Aldi PC gives answers!
Medion Akoya P53004 in the test: inconspicuous
The Medion Akoya P53004 comes with an inconspicuous, simple housing. The black, partly perforated metal side walls give the user a tiny look inside, but the openings are primarily used for air circulation. Medion has given the plastic front cover a chic carbon look. Good: As is common with many PCs today, there are also two USB sockets on the upper front of the Medion for convenient connection of USB sticks or external SSDs as well as sockets for headphones and a microphone.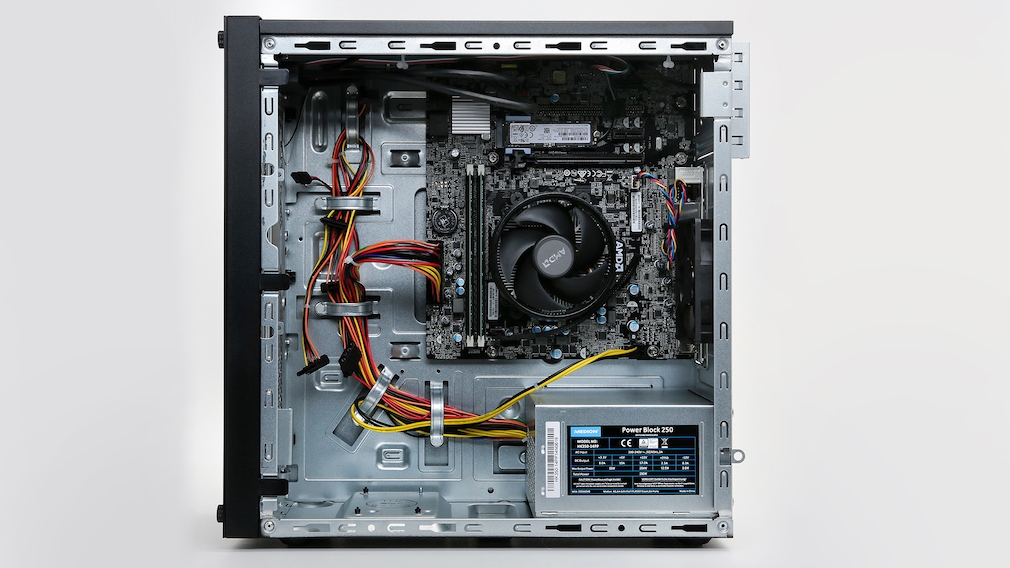 If you open the right side wall, you will find a tidy interior – but not all components are cutting-edge:
Processor: The motor is the Ryzen 5 Pro 4650G, which has only been used in a few PCs so far and which AMD introduced last year.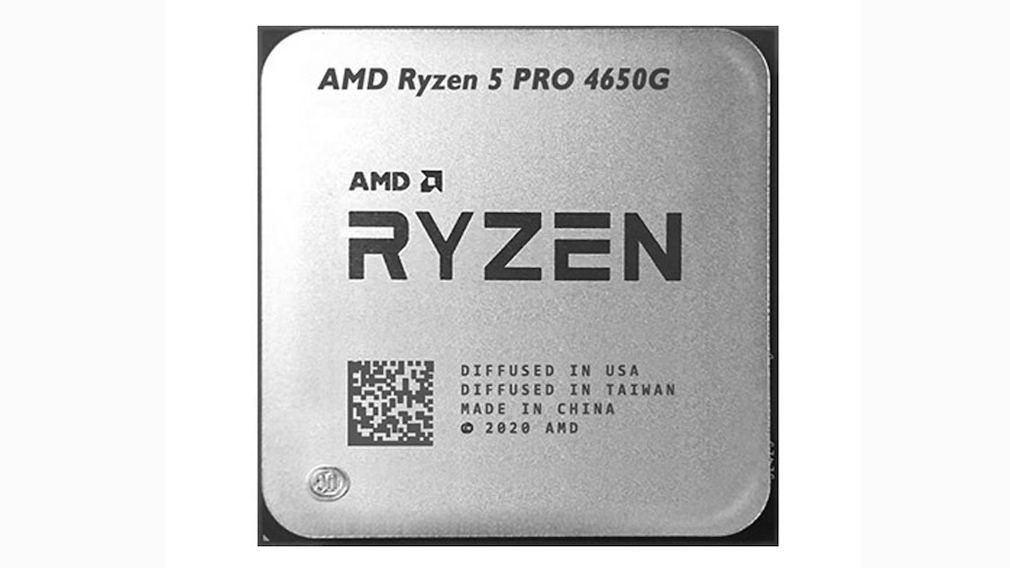 Graphics chip: The Vega 7 graphics chip housed in the CPU is responsible for calculating the image reproduction on connected monitors – there is no separate graphics card.
Random access memory: For a PC that costs 549 euros, the Medion has a comparatively large amount of RAM – the processor is supported by an impressive 16 gigabytes.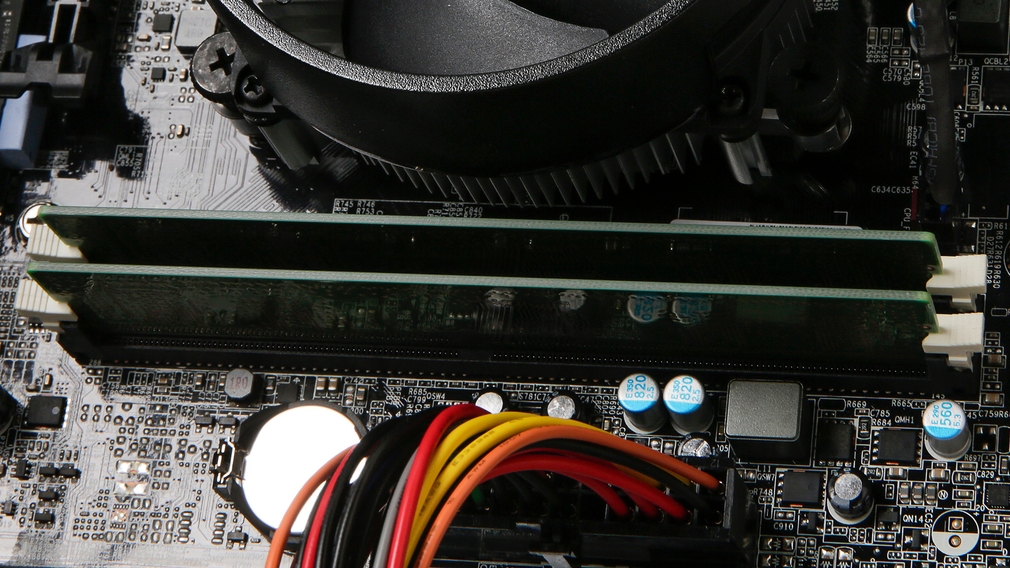 SSD: Windows 11, programs and data are stored on an SSD in the small M.2 format with PCI Express 3.0 connection and effectively 477 gigabytes of memory.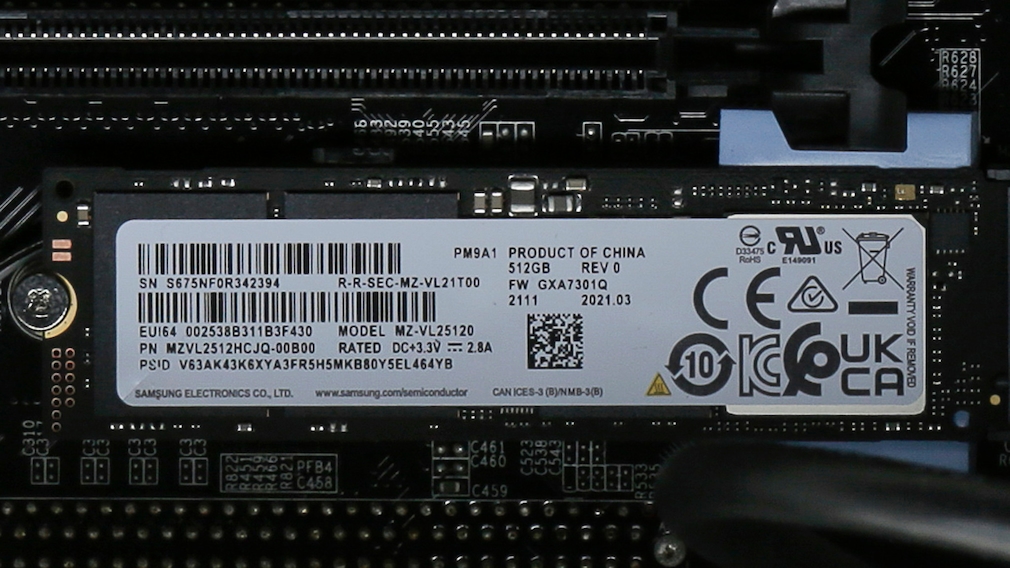 Tempo with Office / Video editing
Game speed with 1920×1080 / 3840×2160 pixels
Noises (office / video / full load / games)
Power consumption: normal / maximum / in the mix per year (electricity costs)
Upgrade options: Expansion cards / Random access memory / Mass storage / DVD-BD drives
477 GB PCIe-SSD M.2 Samsung MZVL2512HCCJQ (NVMe)
very fast (85.4%) / fast (61.2%)
jerky (30 frames per second) /
too low (9 frames per second)
quiet (0.3 / 0.4 / 2.6 / 0.4 sone)
26.55 watts / 111.26 watts / 62 kilowatt hours (16 euros)
8x USB 3 (1x USB 3.2 Gen 2 Type C, 7x USB 3.2 Gen 1 Type A),
2x USB 2.0, 3x audio input, 3x audio output,
1x HDMI, 1x DP, 1x network (1000 Mbit)
WLAN-ax (2.4 and 5 GHz), Bluetooth 4.2

1x PCIe x16, 2x PCIe x1 / no /
4x Sata, 1x internal hard drive bay / no
practical, slightly short stroke, spongy keystroke /
simple standard version, a little light
Upgrade: possible, but not much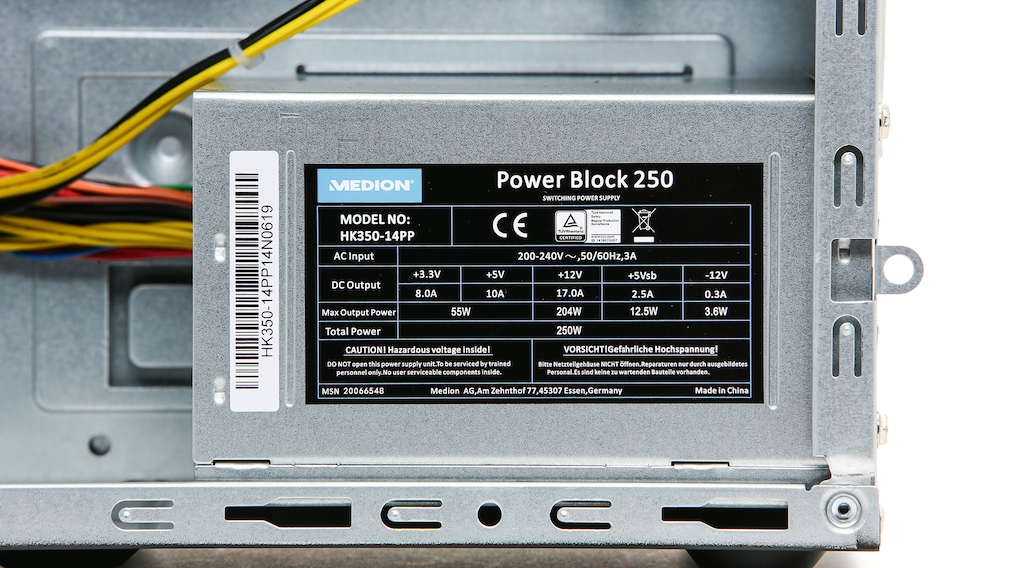 Overall, the standard equipment is quite decent – even if it is not complete. For example, there is no memory card reader. The Medion goes into the network either by cable or wirelessly using the fast WLAN-ax standard. He also has Bluetooth for appropriate speakers, and Medion also includes a decent keyboard and mouse set.
The new Aldi PC is not perfect – but for 549 euros customers are not allowed to ask for a super-fast, fully equipped PC. Nevertheless: The Akoya P53004 works surprisingly quickly and economically for a PC in this price range – without the annoying fan noise. Its configuration is good, but the upgrade options are only mediocre – it would look much better with a more powerful power supply. The Aldi PC just missed a good final grade (test result: 2.5 "satisfactory").
[ad_2]