Snapmaker 2.0: Successful continuation for the milling-engraving 3D printer
There are three "2.0" successors for the extremely successful Snapmaker Kickstarter project: The A150, A250 and A350 devices only differ in size and installation space. One of the first advance copies of the Snapmaker A350 reached us for testing. The detailed test report is available in Make 5/20, which will be available at the kiosk from October 1st.
The Snapmaker has retained the modular concept: the device is also a 3D printer, laser engraver and CNC milling machine. On the A250 and A350, the tool traverse is now designed as a portal, the A150 and its predecessor (now called the "Snapmaker Original") have to make do with a "one-armed" construction. The A150 (160 × 160 × 145 mm volume) roughly corresponds to the Snapmaker Original. Then there is the A250 (230 × 250 × 235 mm), which is roughly comparable in size to a Prusa i3 MK3S, and finally the large A350 (320 × 350 × 330 mm), which already comes with a large Creality CR- 10 is to be equated.
assembly
The device is delivered as an almost finished kit for final assembly. For the basic structure based on the richly illustrated A4 high-gloss instructions, we needed a good hour, the conversion for the respective purpose then takes another 15 minutes. The parts are manufactured extremely precisely, all aluminum surfaces are cleanly anodized and quite robust, as can be seen on the heavy, torsion-resistant die-cast base plate.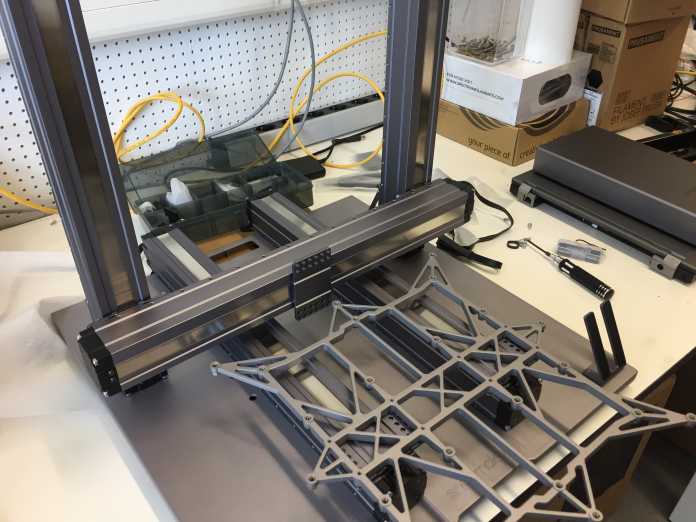 The encapsulated linear units are remarkable: A flexible stainless steel strip covers the guide in such a way that no dust or chips can penetrate anywhere. The stepper motors are inside, as are the limit switches. The cabling is limited to a few easy-to-install special cables. For commissioning you now have to download the control software "Snapmaker Luban 3.38", which replaces the earlier "SnapmakerJS".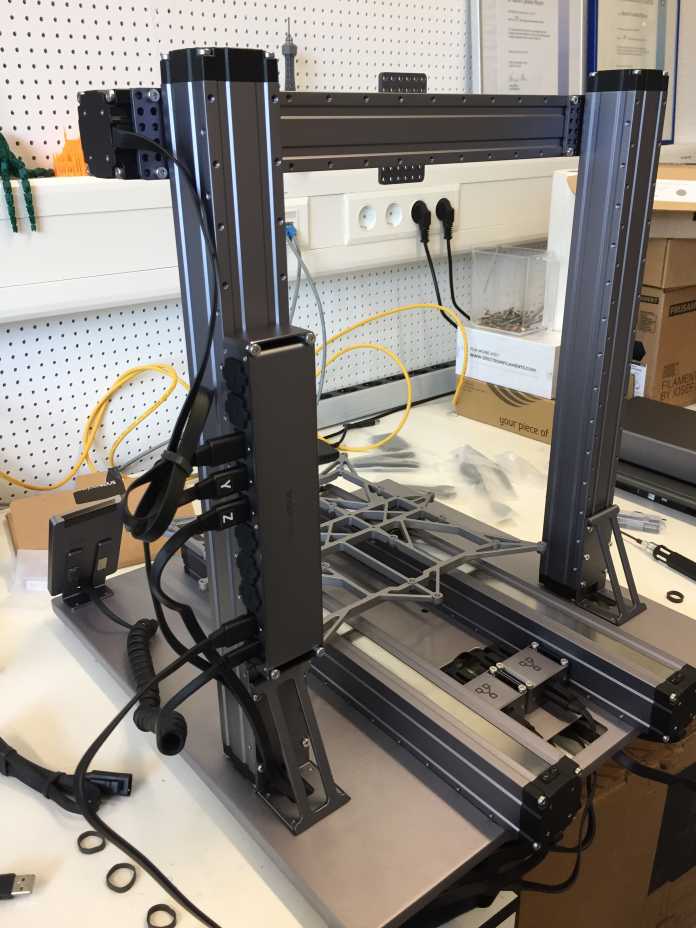 3D printing
The basic settings resulted in few record-breaking print times, even if the results were convincing right away – with smaller objects only the somewhat coarse surface structure was a problem. In the "fine" presetting, the Snapmaker creates flawless surfaces – but at the expense of the printing time, which increases to around twice that due to the layer thickness being halved to 0.08 mm.