Smart home firmware for ESP modules being tested
A smart home in which you hardly have to take care of anything anymore, who doesn't want that? But most of the time that really goes for the money. Modules with the ESP8266 / 32 processor are small, inexpensive and, with the right firmware, can do a lot of things to make your home smarter. It can be much cheaper to build yourself – and setting up is not that difficult. A number of ready-made firmware versions relieve you of the programming so that you can concentrate on the configuration of sensors and actuators.
In Make 4/20 we take a close look at ESPEasy, ESPHome, Tasmota and ESPurna and compare all the features in our large overview table: Which commercial products are they compatible with? How do you configure them and how do you control them?

Also in the Make 4/20
Focus on 3D printing: The slicer also decides whether 3D printing will be a success, cutting the design into slices and installing support structures. We compared three prominent candidates. We also show multiple printers how to set up a 3D print server. The buttons of our Bartop Arcade with Raspberry Pi are also 3D-printed – we make it easy to get started with retrogaming and explain how to give a RasPi single-board computer a gaming distribution, which components you need and how the right housing for the retro console is created.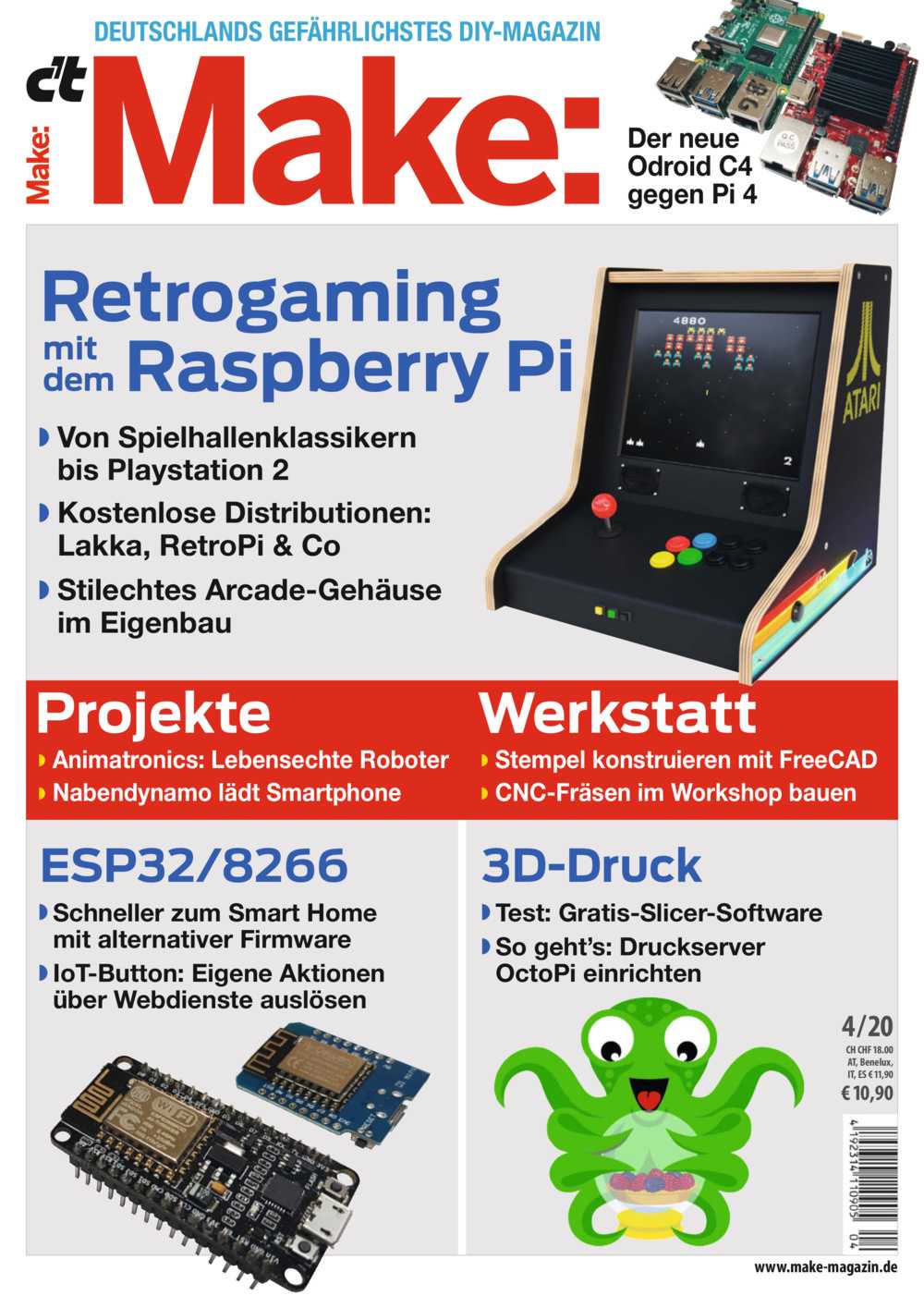 There is more on the subject in issue 4/20 of Make.
Buy Make Magazine at the kiosk
You will find these and other articles in the new issue 4/20 of Make, which is available online and at the kiosk. With one of our subscriptions the notebook was already in the mailbox. Besides, you can make the make convenient order in the Heise Shop. If you prefer to read the Make digitally, you can do so in our apps for iOS and Android or in the PDF version from the Heise Shop. You can also find the table of contents of the Make 4/20 online.

(rehu)