IBM POWER10 for servers with up to 960 threads and clusters with 2 PByte RAM
For IBM Power Systems and for supercomputers, the server processor POWER10 (Power10) will come in the second half of next year, which will replace the Power9 that has been delivered since 2017
The Power10 from the 7-nanometer production by Samsung is intended to increase the capacity and energy efficiency of servers equipped with it by a factor of 3 compared to Power9 machines. In the case of AI algorithms, IBM promises opportunities for growth of up to a factor of 20, thanks in part to new data formats such as BFloat16 (BF16).
The new Power ISA v3.1 of the Power10, which IBM discloses as part of OpenPOWER, brings over 200 new commands. IBM has also accelerated the external interfaces PowerAXON 2.0 and Open Memory Interface (OMI) to up to 1 TByte / s (16 x8 ports each) and integrated PCI Express 5.0 (PCIe 5.0). As with the Power9, the PowerAXON 2.0 interface allows the coherent connection of computing accelerators (CAPI). Whether the Power10 can also handle CXL in addition to PCIe 5.0 remains to be seen.
Finally, there are new functions such as transparent RAM encryption (Transparent Memory Encryption, TME) to protect data in non-volatile memory modules (Storage-Class Memory, SCM) as well as to partition off logical partitions (LPAR) and containers.
Up to 2 petabytes of memory
Up to 4 TB of RAM can be connected to each processor socket – but other server processors such as AMD Epyc and Marvell ThunderX3 can also do this. But because OMI works independently of the DDR-SDRAM generation, OMI-DIMMs equipped with DDR5 memory can also be used later and their higher data transfer rate can also be used.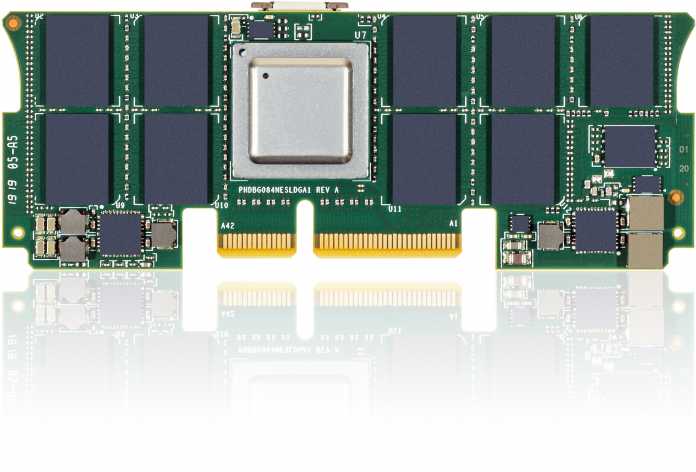 According to IBM, the "Memory Inception" function is new, with which a Power10 server can access RAM that is in another Power10 server via a PowerAXON connection. This does not work like Remote DMA (RDMA) via Infiniband, for example, but the memory can be used as if it were physically present. Memory Inception enables servers with up to 2 petabytes of continuously addressable RAM as well as flexibly configurable, "disaggregated" cloud racks in which the RAM expansion of the machines can be changed.
Up to 60 cores per socket
The configuration of the processors is also very flexible. Modules with one die (Single Chip Module, SCM) or two dies (Dual Chip Module, DCM) fit into the socket. Each die can have up to 15 cores with eight-fold multithreading (SMT8) or 30 SMT4 cores. This means that up to 60 cores and 240 threads are possible in one DCM. Four of them can be connected to a 4-socket machine with 240 cores and 960 threads via PowerAXON.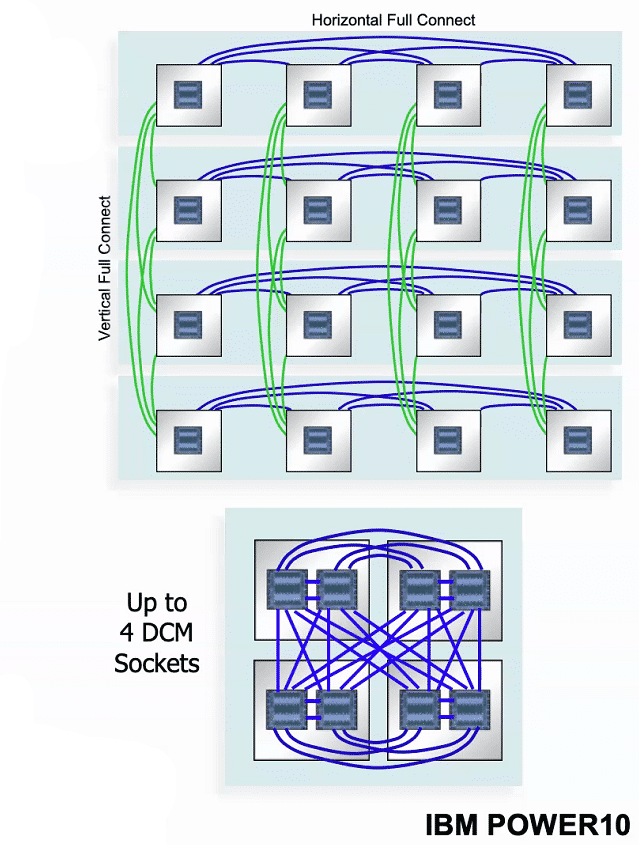 If SCM processors are used, up to 16 sockets can be connected directly. PowerAXON 2.0 can also be used to link servers to form a cluster, for example instead of Infiniband. IBM points out that it has not yet been published which configurations are actually offered – only the technical possibilities are described.
Physically, the 15-core die with 18 billion transistors on an area of ​​602 square millimeters has 16 cores. To improve the yield, IBM uses a maximum of 15.

(ciw)