Digital proof of vaccination can also be entered in the Luca app
Many roads lead to Rome – and now also to the digital vaccination certificate. The certificate, which will be issued by pharmacies, doctors and vaccination centers from Monday, June 14th, confirming vaccination protection, can also be entered in the Luca app from mid-June. For border controls, but also for access to restaurants and events, people can then have the specially developed CovPass app, the Corona warning app and the Luca app – with the other person having a corresponding app for reading out the data for CovPass and Luca needed. At the same time, however, the yellow vaccination card and the paper-based document with the QR code certificate are also valid.
The digital vaccination certificate is primarily intended to make traveling easier and to help the economy by allowing border crossings to be quickly regulated. The EU Parliament has also decided that with the common standard no further measures may be imposed on travelers. In other words, whoever presents an app or paper may not be forced to take a test or put in quarantine. In other countries, of course, other national solutions have been developed as apps.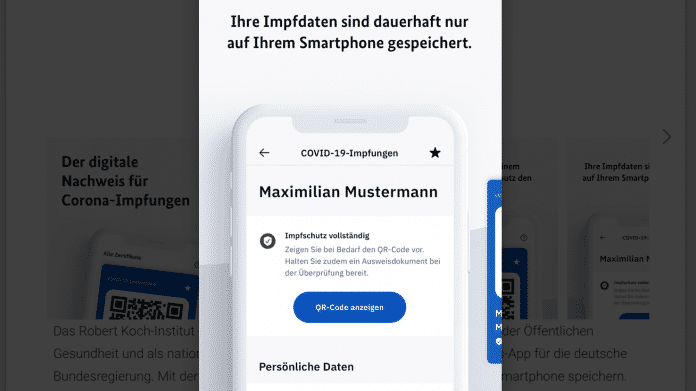 More apps, more developers
From mid-June, infections and test certificates can also be stored in the Luca app, the makers write in a press release. The Corona warning app can already do this, and CovPass is to follow soon.
From next Monday, the certificates for the apps will be issued regularly, previous evidence and QR codes are not intended for the CovPass. While Luca and CWA are also capable of tracking contacts, this function is missing in CovPass.
The CovPass app is the responsibility of the Robert Koch Institute (RKI) and was developed by IBM, Ubirch, govdigital and Bechtle on behalf of the Federal Ministry of Health. The EU gateway and Corona warning app are largely from SAP and T-Systems. Luca was developed by Culture4Life. In the meantime, according to their own information, 15 million citizens have downloaded the app and 313 health authorities are connected to the system – in addition to other systems such as Sormas.

(emw)